The asking price is JUST that... it's asking. As far as appraisals... they are ONLY 1 man's opinion given on a certain day. If you had 3 appraisals on the SAME property... I'd bet my last dollar that ALL of them would be completely different in appraised price.
Hello Fania,

Perhaps you can contact the agents who had the listings and ask for the number of the appraisers, but there is no guarantee they will give you any information. They may be more apt to giving a Realtor this information. Let me know if you need further assistance in acquiring any information. Do you have a property to sell. I look forward to your call.

Best Regards

Stelios Stylianou
Marketing Specialist
stelios@stelsells.com
561.542.4131
Appraisals are privately done, so there's no central place to find appraisals on a property.

Tax assessments are public record. Your county tax assessor's office would have the most recent tax assessment for a property. Many jurisdictions have the information online, so you can research it (at no charge) from your own computer.

Hope that helps.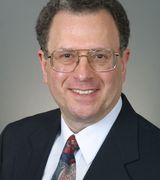 Contact