Hello Marquez,

Cindi is correct. The bank will contact the listing agent, then that agent will contact your Realtor.
Short sale property does take awhile to hear back from the bank. It could be as little as 3 weeks and as long as 4 months. In the meantime, they will be collecting offers and pick the best one for them, in thier time frame.
Once a contract is accepted, they expect to close quickly.
First of all, be aware that short sales can take months to approve. They will communicate with the listing agent , who will then communicate with you. There should be no reason the bank would communicate directly with you. Good luck!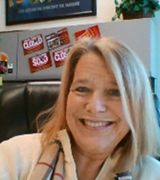 Contact