Erin
, , South Lake Tahoe, CA
Dear Taza Guru: There are no guarantees in real estate investing, except that real estate investing has historically been the best hedge against inflation. When analyzing a real estate invesment, there are several indicators that can easily be calculated. Capitalization rate, cash on cash, return of and on investment, before tax cash flow, after tax cash flow, vacancy rate of rentals in the area, and average market rent of other comparable investments. You just need to decide what your goals are for all of the above indicators of investment value and purchase only investments that meet your personal criteria.

If you are just starting out in investing in real estate, congratulations to you. Put yourself together a team of an accountant, attorney, Realtor and if you need it, a property manager. Some people prefer to manage their properties themselves.

There are books to read on this subject. The worst thing you can do is go into real estate investing uneducated.

Good luck--I hope your journey is delightful.

The answer is always 'that depends'. It depends on your investment crieria that you have set up. there is no projection that anyone else can give you that's any more accurate than your own projection. I would make my decisions based solely on cashflow, so understanding vacancy rates in the area that you are considering in important.

You can cashflow a property at $2600/mo, I would suspect, but there's so many other factors such as $needed to invest in downpayment, and improvements prior to renting, demand for housing in that neighborhood, reserves to cover vacancies.....I know some of the streets there are very attractive where the parking is behind the buildings and the tree lined street is mixed with owner occupied housing ....not a bad area to consider if you can answer these other questions for yourself.

Good luck!
Sue is correct. There are many variables. Much depends on the condition of the property, location, your personal financial situation, acquisition expenses, repair expenses, how long you plan to keep the property, your tax situation, etc.

What sort of projection are you referring to over the next few years? Possible growth in the monthly rent? Possible growth in maintenance or operating expenses? Possible vacancy rates? Possible growth or appreciation in property value?

I would highly recommending conferring with a team of individuals prior to jumping in to this sort of purchase. Your personal financial planner, CPA, general contractor, property manager, and Realtor are a good place to start.

Good luck to you as you determine which investments make sense for you...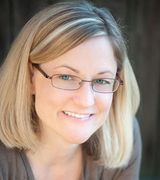 Contact