Dear Marieme,

This is a wonderful neighborhood, close to West Portal shopping and restaurants, easy access to Highway 280. Stonestown is also nearby.

If you make an offer on the property, be sure to have inspections. Take a licensed structural engineer and a general contractor through on an inspection if you are unsure of the home. You can find them on my website under Resources. That way you can feel more confident about your purchase.

As Jed mentioned, there may be too much work for someone who is not a contractor. Unfortunately I have not seen this home so I cannot comment on its condition.

Good luck,

Sally
Location - location - location, Forest Hill will support whatever you do with the property. It might be more than an owner can do, Marieme, but the contactors working in the City will do it and be happy to sell it to you after they are done with it.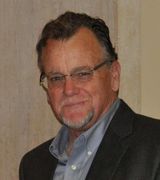 Contact
Hi Mareme,

This property is all about the excellent, desirable location. Two smaller (950square feet), non-fixer homes sold last year in the low & mid-900's. The average sales price in Forest Hill for 2008 was $1.5M.

A fixer around the corner with similar square footage sold for $1,037,000 in 3/08 (of course it was a different market in early 2008).

An offer date has been set for 2/11 which implies that the property may receive multiple offers (one never knows until the offer date comes-sometimes no offers materialize).

Sales price/offering price is a combination of market demand (how many buyers might be interested in the property), location, and pest report dollar amount.

Unfortunately it doesn't look like there is a pest report in the disclosure packet which helps to give a more detailed picture of property condition. Reports can run on the low side of a few thousand dollars or go into $50K+ range depending on the property condition).

If you're handy and or have contractors in the family this could be a great opportunity.


Cheryl A. Bower
Realtor , GRI, ABR
Cell 415.999.3450
Cheryl@cbower.com

Zephyr Real Estate