Hi Rebbecca,
I agree with Deborah, some brokerages push heir affiliates. Some brokerages force their home sellers to use their title company for closings. I find this very unfair to the agents as well as their clients.
However, most of us Real Estate Professionals, work with other professionals not because we are forced, but because we value their knowledge, skill and services. During my years in Real Estate I found myself searching for loan officers, inspectors, attorneys to refer to clients.
Communication and trust are very important during a home buying/selling process, these days more than ever before. Try to find out why your agent is referring those service providers.
Good Luck!
Anna
Overall, I find it to be a greater risk of being a liablity when the affiliate does not have to earn the business. I used to work for a large brokerage firm which aggressively pushed the agents to recommend all of the parent company affiliate arrangements (which were owned by the same entity/individual.) I was harrassed by the broker and the affiliates themselves when a buyer client of mine did not use the mortgage affliliate. I witnessed a revolving door of more than a dozen mortgage reps circle through the office in less than 8 years. Some were great, many were mediocre, and a few were horrible. When it was a hardworking, competent, dedicated mortgage rep, it was very convenient to work with the affiliate. When it was a bafoon (sorry), it was awkward for the dialog with both the consumer and the harrassment from the brokerage. I declined to refer my clients when the affiliate was not worthy of the business, whether that affiliate be mortgage, title, insurance, etc. I also am no longer with that firm, and instead, totally independent where I have the ability to make decisions about what is best for my clients.

Today, I refer my clients based upon the value the mortgage rep, title rep, insurance agent, etc will bring to the client. I am saddened when I hear negative statements made as generalizations that Realtors make recommendations because of personal gain. The only thing I gain from the referrals I make are an increased likelihood of a smooth transaction for the client and myself. As broker for my company, we encourage everyone to use a specific title company. We know our closings have been very smooth, our communication lines are great, and client satisfaction is high. Yes, I do encourage agents and buyers to use a specific title company....because it's good for the client. If the performance of the title company changes, we would cease the recommendation. It isn't so easy to turn on and off the recommendations when it's an agent at ABC Broker and the affiliate is ABC Title.

When I was with a large brokerage, I did work with many great individuals as affiliate partners and some of those individuals are now with other companies and are on my referral list today.

A blanket one-stop shop can encourage the affiliates to feel entitled to the business rather than having to earn it.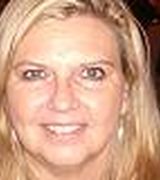 Contact
IMHO, one stop shopping is an asset and can save the consumer money. One study I saw said 85% of people wanted one stop shopping. Just price out everything seperately and you will see a savings, if not, negotiate or move on. Thank you.