Hello Becky. Trulia works like a search engine for real estate listings and it receives its information from many different sources, agent and agency websites, postlets, vflyer, RealtyTrac to mention just a few. To my knowledge, local MLS does not feed listing information to Trulia. Thus, Trulia does not get updated information when the MLS status is changed. As a result, Trulia only gets updated when the source that feeds to Trulia gets updated. This can be frustrating to people who are looking for current information as it is many times impossible for a visitor to determine whether the information is current or stale. If you are looking for active listing information, search the MLS on a real estate agent's website. I hope this helps.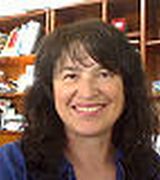 Contact
Hi Becky, some of the Listings found on Trulia are pulled from the private Assoc. of Realtor's MLS systems, others are self-managed by individual agents.
To avoid these issue, search using
http://www.Realtor.com
as they load ALL listings from ALL Assoc. of Realtors MLS systems automatically. Trulia is making strides to do this as well, but it will be some time before their feeds are comprehensive.
Best , Steve