Deborah,
Yes with all the right qualifications there still are 100% loans out there. The guidelines on some mortgage products have tightened up lately but, if you really have excellent credit and a good steady income with your tenure of employment long enough you should have no problem. Of course just make sure your ratio's are in line. In other words if you have a credit card with a $1,000 credit limit don;t owe $990 on it. That will affect your loan ratios. They like to see that you are not maxed out on everything.

Larry Story
Coldwell Banker Triad
Yes, it is still possible to get no money down loans, but to my knowledge only with full documentation (W2s and tax returns for last 2 years). Additionally, FHA loans require only 2.5% doen payment. Good luck.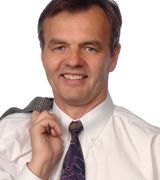 Contact