It seems like the Realtor really feels the seller wants to sell, not rent or rent to own- could be why they were 'vague' about answering- and since they are working for the seller, didn't want to discuss terms. An idea of creative financing in a rent to own, is put down a deposit and pay monthly payments and interest to the seller until such time you can shop for a mortgage on your own and payoff the balance. Regardless of the price of the home, you are looking at principal and interest payments plus taxes and insurance. May be more than the $600.00 you want to stay at.
You may or may not be able to structure a deal, considering your limitations on what you can afford. (Keep in mind, though, that if you own, you can deduct mortgage interest on your tax return...meaning that renting at $600 might be costing you as much as spending $900 a month to buy. Check with an accountant for specific information relevant to your situation.)

If the owner isn't interested in a rent-to-own situation, there are still lots of creative financing possibilities. You can Google them for more details. But a few that come to mind are: contract for deed, land contract, lease-purchase (in which you're obligated to purchase, unlike a lease-option in which you only have the option to purchase), a wrap mortgage, or a seller-held mortgage.

If the seller held the mortgage, it could be structured in any way that made sense to both of you. It could be structured like an ARM, with payments beginning at $600 a month and rising over a period of time. Or it could be a balloon mortgage: $600 a month, 30 year amortization, but with a balloon after 5 years.

Or the seller could put the property into a land trust, with you leasing the property from the trust.

You should have someone representing your own interests--either a Realtor who understands creative financing or a real estate investor who, probably for a fee, would be glad to help. And make sure you also have a lawyer to review the documents. Again, a lawyer who knows and understands creative financing. Your Realtor or the investor should be able to point you in the direction of one.

As for why the Realtor representing the seller was so vague, it may have been because he doesn't know al the creative financing options. Or, more likely, it's because his fiduciary duty to his client is different than (higher than) his duty to you as a customer.

Hope that helps.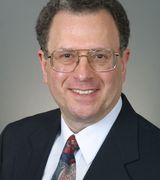 Contact
The seller might consider helping you purchase the home by offering you a mortgage or second mortgage on the property. Sounds like you are really only interested in renting though.