Dear Seanmom
I suggest seeing what sort of relocation package your new company may offer. If they have one, find out what your optoins are. If they do not, then talk with a Realtor regarding your options. Unless you have money to burn I think you will be happier with a Realtor helping you sell for top dollar.

One advantage to using a "I'll buy your house" company is, like many investors, they want to purhase 10-20$ below retail. They usually can close within 30 days. If it were me, and I was in a hurry, I would still opt to sell through a Realtor, but go with an aggressive pricing plan. I'll bet you'd come close to netting the same as if you sold it at "retail".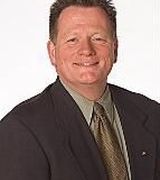 Contact
They are definitely in the business to make money and they may even offer you less than you even owe in some cases but in others they'll want to check how much you owe and just do a purchase to get you out of the mortgage. They are looking for those who are desparate to sell, and then they'll take advantage of that opportunity for future profit.

If you have an executive quality home you may want to see if local Large Corporate companies may need a home to lease; it's a write off for them and a way to save your credit if you're at that point. Best to you.
Seanmom-
Be prepared to get a "wholesale" price from the "as is" companies. If you are looking to sell for a retail price, you should contact a local Realtor to get price and marketing opinions. Will your new employer be helping with any of your relocation expenses? Often they will give you the name of a broker that cooperates with them in order for you to receive relocation benefits. Be sure to ask as this could mean thousands of dollars in benefits for you.
Good luck in your sale and relocation. Happy moving!