BEST ANSWER
Check with your managing broker. I'm not a lawyer, but an interesting question is whether the buyer could legally sign a buyer agreement with the second agent, if he in fact had earlier signed one with you, and that earlier one was still in force. The second contract, with the other agent, may not be enforceable.

And be prepared for your managing broker to tell you to have a more complete discussion with anyone who signs a buyer's agreement with you--regarding what that means, and how the buyer should handle situations when they encounter a property and you're not around. (Give your client a stack of your business cards, along with the line, "I have already signed a buyer's agreement with Bernice ____" Or, though I personally haven't heard of this being done, have some special cards printed up: Your regular card on one side, and on the other something like: "I am currently represented in all purchase negotiations and transactions by Bernice _______." Then you just tell your client: "Any time you encounter another agent, you just give them this card first."

Hope that helps.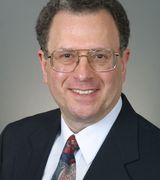 Contact
Bernice,
It seems as though two people are at fault. First did your buyer tell the other broker that he already had an agreement with you? If not then he is at fault. At this point it is going to be a he said, she said situation. The best thing to do is ask for an arbitrator to step in and try to diffuse this before it escalates and goes to court.