BEST ANSWER
Hi...I may be able to help. You can also find additional info at the site below.

If the money from the 1st and the 2nd was entirely used as purchase money, and if this is your primary residence, the debt charged off should be forgiven under the mortgage debt relief act.

Your lenders will question the rental properties...be prepared with answers.

Your second will indeed try to may you sign a promisary note on the amount forgiven. Just tell them NO.

Is your home for sale as a short sale property? I negotiate a lot of short sales and some lenders are mor difficult to work with than others. The good news is....they will want to get this off their books before the end of the year. Feel free to contact me if you have questions. 925-867-4663

(You may also want to seek the advice of an attorney.)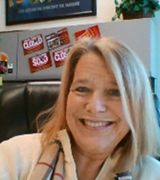 Contact
Kasy,
You should seek all answers regarding this from the appropriate attorney. As real estate professionals, we are not allowed to give legal advice.
William makes a very good point regarding bankruptcy law changes. New laws went into effect October 2006. Chapter 11 may be a better alternative vs Chapter 7 - that's where an attorney is necessary. As far as the mortgage forgiveness debt relief act, it only applies to primary residences. I'm not sure if your primary residence foreclosed or if it was a second home. Here's a direct IRS link that should help answer some of that:
http://www.irs.gov/individuals/article/0,,id=179414,00.html.
I hope that helped!
Kasy,

You're asking some complex questions with A LOT of ramifications.

All loans for property involve two things: a promissory note and a deed of trust. The 2nd from Countrywide didn't just "turn into" a promissory note--it already was one. Something that's not clear: If the 2nd ffrom Countrywide is a home equity line of credit, then how was it used to purchase the house? Home equity lines of credit aren't issued until after the house is owned. A mediator will ask this question.

It's been a few years since I was a developer in California, but I think you've understood correctly on the deficiency possibility for the 2nd. The 1st mortgage probably is not at risk for deficiency.

As for bankruptcy--I'm not sure you can't file. Your petition may be denied, but I think you can file. If you could, that would delay everything. My best advice is to go talk to a bankrpuptcy lawyer. The few hundred bucks you may have to pay for advice could save you thousands.