Banks, no offense but how about a question written a tad better? It's spelled Realtor and Flood Zone. Is your question one of lack of disclosure of a pre-existing Flood Zone? Have you closed the escrow? I take it your insurance or lender is raising issues about this? Did you get flooded out!??
Banks,

Well is your home in a flood zone? I'm wondering what the question is about?

Are you worried that the home is in a flood zone? Do you want flood insurance? Are you worried about the need for flood insurance?

You can check with the county or FEMA to find out about the flood zone. The county clerks office should have a plat which USUALLY has the flood information on it.

Hope that helps.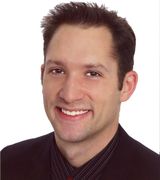 Contact
The givernment just re-wrote the flood zones in every city as an aftermath of katrina. please check your local real estate tax office.