Check with an expert--a CPA who specializes in such things. There are a whole bunch of different issues involved here. Taxes, the taxable base value of the property, and more. It may very well be that the best arrangement is not for your dad to give you the house. Possibly (and I don't know; you need a tax/investment professional) some sort of trust. There are trusts that would permit him to live in the unit for the rest of his life, but are far better, from a tax perspective, than his giving it to you today.

And you similarly need advice on the mortgage question. If he were to transfer even part of his ownership interest to you, he might be in violation of the lender's due on sale clause. Depends on when the property was purchased and how the DOS clause was written. Whether the lender would exercise the due on sale clause is another matter. And many real estate investors purchase property "Subject To" (Sub 2) the existing mortgage. So, no, the mortgage would not need to be transferred, even though ownership could be. However, that definitely would trigger any due on sale clause.

However, again, returning to the concept of a trust, the Garn St. Germain act permits an owner to transfer a property into his trust without triggering the due on sale clause.

You've got a number of issues going on here; you need to pay someone some money to give you the best advice.

Good luck.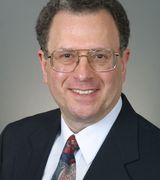 Contact
You can do a parent to child transfer CA R&T 11911 and not be taxed on the current fair market value. The mortgage does not necessarily "transfer", you could do a modification of the mortgage and have you as the borrower. It's not a fun process to deal with the bank when trying to modify a mortgage. If you don't have a GREAT rate it may make more sense to refinance. Your going to have to show proof that you are the actual "owner". You can come up with canceled checks from paying his current mortgage, electricity bills, taxes, anything to show that you have some interest in the property.
I worked with a father who transferred his home to his kids. There is a form called the Transfer of Ownership Form that the County Tax Assessor has where you can indicate that this is a transfer of property from parent to child and your accountant can help you decide if that is the best way to go versus a living trust. As far as the mortgage, depending on the rate of the mortgage, it will probably work out better to just refinance since interest rates are so low, but call the lender and see what they might offer to you. If you are not sure and want some help with this, feel free to contact me at bstrealtor@aol.com or 714-296-7270.