Your best bet is to call a local Realtor and have them look into it an tell you exactly what the tax records state.
Ashley,

In our area there are only a handful of agents that regularly handle foreclosed homes, it really all they do.
The banks use these same agents over and over. These are called REO properties which stands for Real Estate Owned by a lender.

It is possible that the same agent or administrative assistant is doing the data input and for whatever reason does not know the count of beds and baths. The safe assumption would be to enter zero rather than advertise 4 beds when there's really only 2. Hope this makes sense.

JD "Dan" Weisenburger, GRI
Broker-Associate, REALTOR(r)
Vanguard Realty, Inc. GMAC Real Estate
No, it's not possible. I haven't yet heard of a 2,000 sq. ft. efficiency. Could be a number of reasons for those errors...none of which are particularly useful or relevant. Possibly the same agent entered them all, and didn't have the information at his/her fingertips on the number of bedrooms. Maybe the electronic feed from the MLS to whatever site you saw them on wasn't correctly mapping the "bedrooms" field.

In general, as you probably know, townhouses have roughly the same number of bedrooms as baths. Single family homes typically have more bedrooms than baths. And a 2,000 sq. ft. house can comfortably have 4 bedrooms. So...just guessing here...those were probably 4 bed/3 bath (or 4 bed/2.5 baths, which sometimes gets rounded up to 3) houses. Those with 4 baths, if they were single family, probably are 4 or 5 bedrooms.

So, go ahead and investigate them. As someone once said, "A journey of a thousand miles begins with a single step." You'll may find the entire purchasing process, especially with foreclosures, to be a long process.

Hope that helps.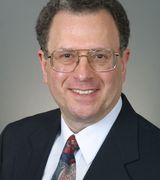 Contact