Rita, sorry to hear about your troubles. It has been my experience that in that short sale process you signed a document, I can't think of the name of it right now, but something to the effect of you are willing to participate in the short sale. Go back through your paperwork. I believe you should have something to that effect in there. It is a document the bank would have had you sign prior to closing.

Maybe you can use that to prove it was a short sale instead of a foreclosure. Your loan officer would have to take it from there and give you advice on how to work with the credit bureaus on this.

I hope this information helps! Best Wishes!
Rita
I think you need to talk with the lender with whom you did the short sale. The ideal comment is "settled". Yes, a short sale is going to negatively affect your credit rating, however it is not as bad as a foreclosure.

Generally part of the short sale negotiation is how you and the lender agree to characterize the transaction. So before the short sale concludes, all parties have a clear understanding as to how the account will be closed, and "settled" is the preferred term.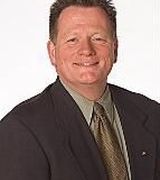 Contact