Hi Cooper,
It is different for an investor than a typical owner occupant purchase for a primary home. For an investor, there is minimal, if any, emotional attachment........It is simply a business transaction. The numbers make sense, or not. An investor does not get emotionally invovled in the process, and moves in and out of a deal quickly. For an investor to make 10 offers, the process is simpler and far less draining than an owner occupant trying to decide if this is "their future home."

I work w/ investors who will make these high volume of offers, and the process is much different.

For the typical owner occupant, I see most successfully going to a closing with less than 3 offers, but I have seen more. From the list of repair items detailed in your prior inspection reports, make a list of things to visually inspect on a property yourself before entertaining a purchase offer. While your visual inspection is not meant to take the place of a professional inspection, a thorough walk through will point out some more obvious problems that you can address before writing a contract.

Sorry to hear you have been on a roller coaster. Good luck.... Also, you might consider focusing on newer homes.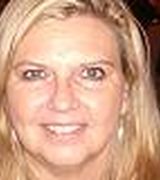 Contact
As an investor I have found that it takes ten offers to one accepted. But we are looking for a steal. You have to remember you are in the drivers seat. Find an area you like not a house. Always be prepared to walk and you will find a deal. I would have you realtor look for house that have been on the market at least 60 days in the area you are looking for. You are more likely to find someone who is motivated and will deal a little easier.

Good Luck and try to have fun. The seller needs you more than you need them.