Melanie has her directions wrong. She is speaking of the north slope looking towards Downtown. The south slope looks towards Ceasar Chavez Blvd and the south bay.
Potrero Hill most desirable areas in order are north, east, west and then south. The south slope has some nice properties on it and will be undergoing much change in the coming years. Right now it is a bit isolated, industrial and has housing authority projects on it. When the Dogpatch area builds up and if SF can succeed in it's HOPE SF project it will join the rest of Potrero hill and probably be better than the west slope which overlooks and suffers in some locations from the freeway noise.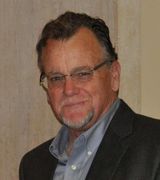 Contact
Potrero is a great community and neighborhood with restaurants, small shops and now a new Whole Foods. It's one of the sunnier parts of the City and the South Slope has fantastic City and Bay views. Being within walking distance of the retail on Mariposa would be ideal.