How'd you find that out Jim? You're a world of information!

I had called the listing agent team and they didn't know, nor would they have a prelim to reflect it until they had an accepted offer.
The builder was Forecast Homes. Forecast Homes (the company) was merged into K Hovnanian Homes in 2002 long after these were built back in 2000.

Hovnanian closed at $1.09 on the NYSE today. At the peak of the RE bubble in the summer of 2005 the stock had been priced over $72 per share. It had been as high as $13.50 even last year.

I web referenced to their website. They are still in business. They buil 10,577 homes last year and they have over 39,000 building lots in their inventory across the nation. The President of Hovnanian is Ara K. Hovnanian.

There was a wave of construction company mergers in the years before and during the real estate bubble.

The president of Forecast back then was named Larry Young.

Founded in 1959, Hovnanian Enterprises, Inc., designs, constructs and markets a variety of for-sale housing in 284 residential communities in 18 states. Hovnanian ranks among the largest homebuilding companies in the U.S., with total revenues of $3.3 billion on 10,577 home deliveries in fiscal 2008.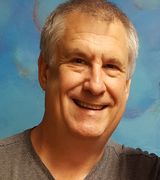 Contact
It isn't in our title search as the home was built in 2000 but I have an e-mail out to the listing agent to ask. who the builder is. When I looked on the listings for other homes around there, I hadn't fallen on one that had the builder listed either so it might be easiest to just ask the listing agent.

This is a bank owned home that is listed for $239,900. I would love to show it to you if you're interested!