Go direct to the banks and asset management companies for BPO and REO business. Check out
http://www.sellmorereo.com
For $25 you get a list of nearly 100 companies who have the foreclosure business to assign to you!!! You can double your investment if you can recieve one BPO assignement...imagine the return if you get a listing or even 10 listings. We provide you with the opportunity, It is up to you to go after it!
William, There are several agents that work the Detroit area on Trulia. Most of us also belong to the Active Rain Real Estate Network.
Are you licensed now? I work in Birmingham.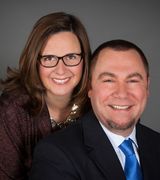 Contact