Glenn - as Kent indicated, if the home is a resale, there are fields in the MLS for the listing agent to provide information about what is included in the HOA fee. If the home is a brand new home, the builder can typically tell you what is included in the HOA Fee. Pam and Kent have given you many of the common items that might be included by the HOA - every HOA is different and you really need to discuss with the HOA management company since most HOA's in our area hire a management company to deal with the day-to-day issues (some of the money collected is paying the management company to deal with these issues).

Snow removal for homes in a single family neighborhood is rarely provided by an HOA in the Denver metropolitan area - sometimes I see it for a gated community - snow removal is typically a town/city/county responsibility. Someone in the local government can give you their policy with dealing with snow; sometimes it is on the local government's web site.

Snow removal for a condo, or town home (and sometimes patio home) communities typically is included in the HOA fee.

If you are in the process of purchasing a re-sale home in Colorado, the standard purchase contract provides you with an opportunity to review the HOA documents including the financials - from the income statement & budget, you can see how the collected money is spent by the HOA. Many HOA's have a web site but frequently, you need to be a home owner in order to access the site. Best of luck with your purchase; Colorado is a great place to live!
Glenn.....

Some HOA's will provide a pool, spa, gym, recreation room, tennis courts, outside maintenance of the common grounds and some even have gated communities. It really depends on what you are looking for in the community. Good luck.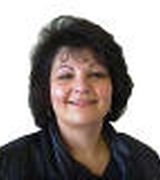 Contact
HOA fees in most neighborhoods of single family detached homes in Colorado cover very little in comparison to the amenities offered in condo or town home developments. The MLS sheet will clarify, but it is important that the buyer confirm the info provided. In general community HOA will cover maintenance of common areas like pools, tennis courts and some parks areas. In addition, if trash collation is not provided by the city where the community is located, it is often included as well.