I gave Deborah a TU for a good answer.

To add to it, you could consider a Living Will or Trust making her the beneficiary. If she pays a monthly rent or note to a local Bank or Company who does scheduled collections, they will generally issue payment coupons to her and call her if she is late etc. - it takes some of the head ache off of your shoulders. You will recoup your monies if you had paid cash or financed, either way it makes her responsible and in the end if it will indeed be her home... that would motivate her to maintain it and keep up the payments too.

All too often one family member has helped out another, only to be let down in the end when the responsible party does not make their payments or does not take care of the property. It can happen to the best of families, but it is worth doing if you love your family. I always encourage families to help each other out all they can and be forgiving when let down if at all possible. We will not take it with us, as they say.

Please do yourself a favor, as Deborah mentioned..., get some good advice from your accountant or financial planner. You may find tax breaks in unlikely places.

Don
Ulitmately, you are on the hook for the mortgage, if it is in your name.....even if you co-sign.

Since this is your daughter, it may be well worth the risk for the benefit that it brings to you and her.

Before embarking on this venture, outline, preferably in writing, who has what authorities and who is responsbile for what maintenance, upkeep, and expenses. I am not suggesting this be a legal document, but a written reminder in the event confusion arises at a later time. Who will fix the furnace when it needs repair? Who will paint? Who will pay? How will the allocation of the mortgage expense be paid? How much does your daughter pay? How will appreciation be allocated (assuming you hold the property long enough)?

For your daughter, unless their is a benefit to her in this arrangement (equity), she could view the arrangement as restrictive. If she is only your tenant, and you derive benefit of a built in tenant, with an asset, possible appreciation, and tax write offs, it would be advantageous to you, but perhaps, not her. Look at what makes a win-win situation.

Since this will be your daughter's home, you may want to look at newer places that will have less maintenance.

As it pertains to your finance and tax write-off questions, your advice needs to come from your accountant or financial planner who can review the whole picture for you. The answers to these questions depend upon so many factors in your personal financial goals that have to be considered.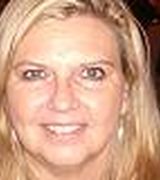 Contact
Trying to get a home as a '2nd Home' in the SAME TOWN......will be VERY HARD for any lender.
They will require that the property will have vacation/resort like amenities.
If it was a lakehouse, beach house, mountain home, ski resort, etc. then it will be feasible.
Most lenders will call this property an 'investment home' for the following reasons.
1. Less than 50miles away from primary home.
2. No vacationlike amenities.
3. Your daughter will be living in it! If someone is living in it .... (and it's not you) then it qualifies as investment.

Investment homes require larger down payments...and 720+ credit scores.
If you were to obtain a mortgage, then you should get a 30yr fixed mortgage or 5yr Interest Only.
You want the payments as low as possible, and you can pay more as you go.

Having an investment home is very risky...and should require a borrower to have a few months of reserves. You may find a lender that will be willing to do it as a 2nd home if your daughter will be going to college nearby....but still going to be hard.