It really depends on the area so much and what you mean by "investment".

Also, you are likely talking about 2 different price points. Each one has its market.

If you plan to use the condo as a rental:

Is the area close to a college? You might be looking at a roommate situation, in which case you really must go 2 bed/2bath.

Is the area in a trendy area chock-full of young professionals? 1 bed/1 baths may be the perfect fit for that single professional looking for location.

Are you looking to occupy and are worried about resale?

In that case, 2 bed/2 bath is probably the way to go, though, keep in mind, as I said, a 1 bed/1 bath is a different price point and there is a market for that. You must know the market for the area and understand who is buying in the area to determine how easily you can re-sell down the road.

Either way, always buy with resale in mind. If you buy something with what would be considered a negative factor (i.e., blocked view, poor layout, noisy location), you will still have that same issue when it comes to re-sell.

Make sure the building you buy in is financially sound, that any special assessments have been taken care of, and be proactive about finding out if there are any specials coming down the pike.

Buy in a desireable location (and "desireable will vary based on your demographic. For example, buying in the city? Make sure you have close access to public transportation), or a location that shows much promise in terms of appreciation, hold onto it for at least 5 years, and you will see a return.

P.S. If you're thinking of flipping, be sure you buy around 30% under market value!
There isn't much to add to Patti's answer. She provided you an excellent answer that was quite comprehensive. TU to Patti!

Here's the little bit I can add....

Within a complex or builidng, find out how many units are 2 bdrm vs. 1 bdrm and what this history of resales has been. What is the average DOM for each? This will be an indicator for you of what is moving in that builidng. Also, look at the solds over time in the builidng. Did the 1 or 2 bdrm appreciate faster, or at the same rate?

Best of luck.....
Deborah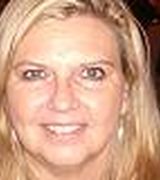 Contact
2 and 2. Only go 1 and 1 if you can not afford the larger unit. Not nearly as much utility or appeal in a 1 and 1. You got the idea! No go get one and enjoy this great buying time!

Best wishes;

Dirk Knudsen
"The Real Estate Doctor"