Hi,
I also would need more information before I could commit. I would be more than happy to answer some questions on line but more off line through email.
I have 18 years of real estate experience.
I have more own personal web site that I am happy and unhappy with the effectiveness.
I do not have a blog post that I pay a monthly fee but I do blog and answer questions her and other links
There are a lot of challenges with websites, as we all know. I guess the biggest question I would have for you is "why" would I want to try your pilot program? What can you do that another company can't do?

I would be interested in hearing from you.
Hi,
I can't say that I am or am not interested without knowing more about it. There are lots of places popping up every day wanting people to dedicate time and energy to content on their sites. I am currently, as in yesterday and today, working on my "priority list" to determine how I will budget my time. Trulia will probably be seeing more of me than they have in recent days. Other sites, I will spend less time with. I can provide good content, and working on my time budget right now. Of course, I want to invest my time (and money) where it will be best utilized. See my recent blog post on Realtor.com vs. Trulia. Ironically, despite that post, I may blog on Realtor.com. But Trulia still trumps them by miles and miles.

Deb
732 530-6350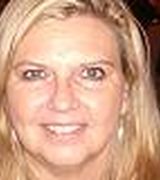 Contact
I would be interested forward me an email I can send answers to all your questions.

I maintain several website, Top Realtor on many Nationwide blogs and forums