Hi Ann,

Trulia may have this information for you. If you begin at our homepage (below) and type in your area of interest you'll see the listings currently for sale load up on the next page. You can then use our Listing Type filter on the left side of the page to view Recently Sold Homes.

Best Wishes,

Emily Gibson
Customer Service Representative
If Olympic Valley, California (site of the 1960 Winter Olympics) is the particular area, you could obtain a list of all the property transfers from the Placer County Tax records. Just about any Placer county Realtor could research that for you. Title companies also have that information on file.

If you just wanted to know about Realtor listed home sales, that too would be available from a Placer county Realtor from their MLS statistics search capabilities. MLS stands for Multiple Listing Service.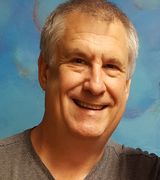 Contact
Although some of this information is available here on Trulia it is quite sparse. In addition you could research the counties records but that could be very time consuming as well as not provide you with all the information you are seeking.
The overall best way to find the information you are seeking is to contact a Realtor. Realtors have access to the MLS systems which provides this information. The MLS also has an advantage to provide any other playing factors in the home sales, i.e. days on market, financing used, seller concessions, and much more. Most Realtors would be happy to answer your questions and they will not require you to sign anything for the service.
You never know, if you call on a Realtor you may actually end up liking them....A Buyer's Agent is a great person and service to have on your side when purchasing a home. The seller's if thier homes are listed with a Realtor are represented and pay the commissions, and you have the choice to seek out representation too at no cost to you. I hope this information helps and best of luck in your information search!