BEST ANSWER
Paulag,
All the shore towns are great for biking and walking. When you purchase, you need to stay east of hwy71; then thereare no major roads to cross to get to the beach. There are others you didn't mention--Avon, Lake Como, Spring Lake, Sea Girt and Manasquan. Dependintg on your budget, you can spend anywhere from 700.000 to $11 million.
Bradley Beach has a great restaurant selection, Belmar, too. Both towns are undergoing changes and renovations. The riverwalk in Belmar will bring art galleries and open air dining to town when it is completed. Avon doesn't offer much in the way of retail shopping, but Spring Lake, Manasquan, and Pt do.
teenagers can go to summer recreation, junior lifeguard programs, surfing clinics, etc. there's always a ton of things for teenagers to do! The only town to offer arcades along the boardwalk is Pt. Pleasant.
If you would like to discuss these towns further, please feel free to email me. I've lived here for 20 years and know them well. You can also go to my website to check out the demographics for each town. Information you might find helpful. I will try to post some additional information for you later. I have to go to an appt right now. But, please call me on my cell to discuss these towns in more detail. They are all very different!
I have 3 kids (18, 20, 22)...If I could choose a place to live that has many options for the whole family it would be Point Pleasant. There's a downtown, boardwalk (rides, arcades, beach), fishing, biking, northbound public transportation, lots of resaurants, etc. We are in Lake Como...there's not much for teens to do in the Belmar area....they always have to travel a distance to do anything fun. :o(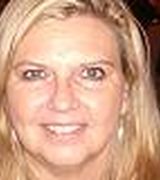 Contact