Merced, Stanislaus, and San Joaquin Counties, in the Central Valley of CA from Merced to Modesto / Stockton boast the highest number of Foreclosures-- bank owned properties-- in the USA. We are flooded with inventory, and if you plan to buy and hold for the next 5-7 years, now is the opportunity time to invest in long-term cash flow rentals, or move-up to a dream home. Prices are down 50% over the last 24 months, especially in the range of $300k-900k. Yet, houses are selling within 90 days when priced below $250k. Why so many foreclosures? For a few years, it was less expensive to own than to rent. Now, with mortgage rates rising and gas prices rising, communters are returning to the Bay Area to rent. The future demographics for this area show high population growth, and as a result, major department stores and commercial construction are actually rising along the Hwy 99 corridor.
If we can be of assistance or answer any other question, please feel free to give us a call (209) 613-5773 or send an email: NinoP@kw.com.
I will give you a few reasons why Modesto, I have 3 REO accounts and get a lot of buisness from that market center. We have a lot of commuters, so when prices in the bay area flatened or came down a little, buyers who commuted to work went there and purchased homes, thus causing lots of inverntory here. We also had a lot of 100% to 108% LTV (loan to value) and those people can no longer sell without being in a short sale. Our job market is actually increasing 8% this year and more and more companies are moving here. The long term propspects for Modesto and the Central Valley are real good, by 2009 when inventory has stabilized we will have larger percentage gains than the Bay Area, because we are a direct result of there market. We, being Modesto, are becoming a medical hub for California with 2 new hospitals and reasearch centers. It is a great time to invest money here, see WSJ article from last week.

Hope this helps,
Nick
Mostly other reasons. The only significant job losses have been in mortgage origination and real estate related fields. - Mostly due to mortgage payment resets on adjstable and negative amortization loans.
A lot of speculative investors have cut their negative cash flow and negative equity losses by letting rental homes go to foreclosure.
The high inventory of homes in good condition makes flipping a no or low profit enterprise.

Buy and Hold strategy should be very rewarding as we will bottom out in 2008. Buy low in 2008, then sell in 2010 or later. Make more money with less risk by buying with the intention of holding for several years, earn appreciation and future cash flow.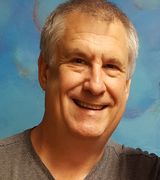 Contact