Gael - Take a look at the depart of consumer affairs for California. It states:

"A landlord can end a periodic tenancy(for example, a month-to-month tenancy) by giving the tenant proper advance written notice. Your landlord must give you 60 days' advance written notice that the tenancy will end if you and every other tenant or resident have lived in the rental unit for a year or more. However, the landlord can give you 30 days' advance written notice in either of the following situations:

* Any tenant or resident has lived in the rental unit less than one year; or
* The landlord has contracted to sell the rental unit to another person who intends to occupy it for at least a year after the tenancy ends. In addition, all of the following must be true in order for the selling landlord to give you a 30-day notice

The landlord must have opened escrow with a licensed escrow agent or real estate broker, and
The landlord must have given you the 30-day notice no later than 120 days after opening the escrow, and
The landlord must not previously have given you a 30-day or 60-day notice, and
The rental unit must be one that can be sold separately from any other dwelling unit."

Hope this helps. CJ@CJBRealEstate.com
Gael,
Landlord Tenant law is governed at different levels. San Jose may have local laws, your county may have some,and of course the state and federal law apply too. Here is a link to the HUD webpage about
California.
You may need to consult with a real estate attorney.
Good luck and Merry Christmas!
http://www.hud.gov/local/ca/renting/tenantrights.cfm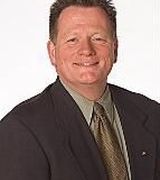 Contact