Bob,

You can also call some of the larger termite inspection companies in the area to see if they have the property address on record. I would start with Northwest.
As Josh said, if it's a foreclosure you're likely on your own and would need to bring in your own inspector. If it's a resale just ask the owner or agent to get that.

Hank
Bob,

If the home is foreclosed, it might be "out of warranty or bond." I recommend calling Cal Couch, with Trademark Pest Solutions 770-614-6534. Cal owns the company, tell them I sent you. These guys will actually tell you the most information, where to look if there is something that can be found. I've found no better Termite person in over 7 years.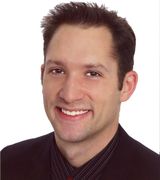 Contact