Motivated Seller meet Motivated Agent.

My name is Erik Armstrong. I am a REALTOR with Century 21 Realty Group in Terre Haute as well as a member of the Terre Haute Area Association of REALTORS. Selling prices in the area are down 9.32% from last year. Inventory is high and it is a buyer's market, but sales are still happening. 110 houses have sold this month alone. If you would like to discuss price point, marketing, advertising, or what I believe your options are with this particular property please feel free to contact me through email at erikarmstrong_80@hotmail.com or cell phone 812-841-8312.

Erik Armstrong
REALTOR
CJ
I am NOT in your market area. (disclosure).

If I were you, I would immediately ask a couple of Realtors to advise you on their plan to accomplish your goal and select the best one.

I do not generally promote myself nor my company in this forum. However, if you would like a referral we have an office in your area. BTW, I do not recommend posting comments on Trulia (or anyplace else) that "I need to sell quickly". There are people that can put two and two together and figure out who you are.

I suggest, to preserve the greatest share of your equity, of only revealing information that will maximize the value of your property. "Desperate to sell", "will take any offer" to be are phrases that are counter-productive to your needs. You might also search in Trulia for Voices in your area.

Best of luck to you, and Merry Christmas!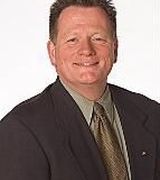 Contact