I am a Realtor and I live in the area,,, there are parts of Pasadena that are nice, and parts not so nice....same goes for Glendale... There is no night life in these areas, the only night life is in the downtown area of old pasadena, or downtow Glendale, which both are very nice, and very in demand rentals,,,
Let me know if I can further assist you.. we handle alot of leases and my company does property management as well.
Caroline
Century 21 Earll
320 E, Foothill Blvd,
Arcadia CA 91006
626-705-7705
Scott
I think that you should contact Pasadena Police regarding the crime rate in that area. I would also suggest checking school scores at the local elementary schools.

Regarding the other aspects, I would suggest driving around the area. If you were my client I would give you the same advice. Talk with the neighbors in the block where the property sits and ask them questions. You'll be amazed at what they will tell you.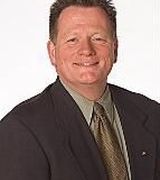 Contact