Hi Martin: If you can handle the monthly mortgage payment, I would most certainly hold on to the property. Real estate functions in cycles. It is only a matter of time before your local real estate market reaches its bottom and begins to recover from its downward trend. I have several friends that live in your area and have suggested to them the same advice. Be patient and your patience will pay great dividends. On the other hand, if you HAVE TO sell, that is a different story. In such a case, then you would want to definitely avoid foreclosure by choosing a short sale option. There can be significant IRS taxation implications that you must discuss with your accountant, Realtor and/or tax attorney. Feel free to contact us if you need any more help.
Best,
Mark Palace, CEO/Founder
Palace Properties International, Inc.
http://www.PalacePropertiesOnline.com
321.773.5611
321.704.9305
Martin
Are you saying that you can barely afford the mortgage payment, so you are thinking of trying to negotiate a Short Sale with the lender?
I agree with the first responder, real estate, like any market, is cyclical. Selling when the market is low is never a good idea.
How did you come to be in this situation in the first place? You probably would not have qualified for a loan with an income/expense ratio as described?
One closing suggestion. If you sell, you'll have to live somewhere, and pay rent, right? So look at it as a forced investment in your future. Also, it sounds as though you might have some more financial questions. I suggest discussing your options with a CPA. There are tax benefits to having high debt, maybe a CPA can help you come up with a plan that might ease the pain.

Best of luck to you.
Keith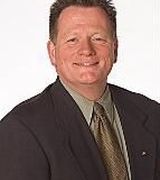 Contact