Joan,
I don't know if you've found the answers you're looking for, but I'd be happy to go over any questions you still have. The home buying and selling process can be complicated, but work with an experienced agent and you'll come out smelling like a rose!
Joan,

I am a local Redding, CA contact and have dealt with bare land which has and still is very popular in our area. There are some fees because a home is not invoved that will not apply so the overall fees may be lower than what you may experience when dealing with the purchase of a home or refinance.

Is the property listed or are you selling it yourself? Depending on this dynamic there are choices you can make that will can increase your bottom line as well.

The fees associated with an escrow officer are usually split between the two parties. Many of the other fees that revolve around trranfering title can be lower than expected because many times the dollar amounts for bare land are less than those your typical transaction involving a lot that has been fully developed.

A net sheet or goodfaith estimate can be provide without cost or obligation so that you can plan accordingly.
Joan
The costs of the sale typically vary from state to state, and from area to area. My market is Southern California. The costs are:
FINANCIAL CONSIDERATION
Total Consideration Sales Price Agreed

PAYOFF CHARGES - FIRST MORTGAGE
[Total Payoff $XXX,000.00]
Principal Balance

COMMISSION CHARGES
LISTING AGENT
SELLING AGENT

OTHER DEBITS/CREDITS
Estimate For Termite Report/Completion
Estimate for Home Warranty For vacant land...no warranty!
Estimate Natural Hazard Disclosure

TITLE/TAXES/RECORDING CHARGES
Owners Title Policy Fee to SELLERS CHOICE
Messenger Fee to SELLERS CHOICE
Sub Escrow Fee to SELLERS CHOICE
Documentary Transfer Tax

ESCROW CHARGES
Escrow Fee (Normally split 50/50)
Drawing Grant Deed
Notary Fee
Wire fee if any

Net Proceeds

TOTAL

If the purpose of your question is to compute your net profit, this is not the correct venue. Ask a Realtor to help you. You should not be under any obligation....IMHO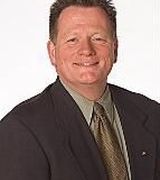 Contact