Yes, I believe we do. If you mean Johnson City, Tennessee. Our office number is 423-952-4950

Beth Bryant
Johnson City, Tennessee
Jose, you have Texas listed in your question. However, if you are indeed looking in Johnson City, there is a TriCities craigslist which will be the best source for you.
Jose....You won't find any rentals on Trulia, only properties for sale. You may want to try craigslist, yahoo rentals, rent.com or the online version of your newspaper. Good luck.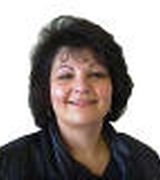 Contact