Here in Massachusetts, the mortgage companies ( i.e. Countrywide) list on the MLS. Some list on their own websites too. Keep in mind, they are "as is".
Are you a new agent? Your broker or mentor should be able to help you with this. Go into your MLS, do a custom search for listings that include REO in the remarkks. You will likely find a handfull of agents with the majority of the listings. They'll know where all the REO listings are.
Many of the banks and mortgage companies have a list circulating and can be pleaced on the internet. Also HUD has an REO list available. Also, usually they are placed on the MLS.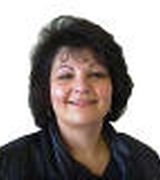 Contact