Hi Tracy, Like Rebecca Said you cannot donate a property that has a debt. Typically mortgages have a due on sale clause. Meaning if the title changes hands they want their money.

Now it depends on how the title is held and how it is being conveyed. It is possible to donate your interest. The debt does not go away from the property until either the beneficiary releases or it is paid off. I am not aware of any bank releasing before hand.

They may do a partial re-conveyance. Say you have a tract of land and you divide it and want to donate a piece. If the remaining land is enough security they might.

Good Luck
One method to donate a property to a non-profit is usually with a charitable remainder trust. Loans can be kept on the property through this method. The loan is then serviced by renting the house out. A CPA would be best to help you with this process.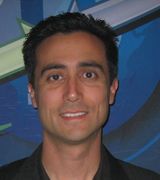 Contact
You can not donate a property that is not owned outright unless the non profit agrees to assume the loans. In that case you may be able to write off the value above the loan amounts.