Erin
, , South Lake Tahoe, CA
Hi Bethany: This $25,000 for this home most likely refers to the amount that is delinquent on the loan. I checked the MLS, and there is one 3 bedroom 2 bathroom home listed in the MLS on Laguna Way, and the price is $364,900. It has been on the market for 6 months.

I also searched the MLS for homes priced under $25,000. There are three of them. One in 95820, one in 95838 and one in 95817. All of these homes need thousands of dollars worth of work to even make them liveable. Most likely contractors will buy these homes, rehab and then resell.

The home you are referring to will probably go to Trustee's sale on the courthouse steps in the next few months. The loan balance that will need to be paid off is more than likely higher than the value of the home, so the home will be listed with a real estate agent once the bank has title. It will then be listed on the market at or below market value and be sold as REO.

Speak with a Realtor to find out exactly what you can afford and how you can get a home in this market if you are truly interested in proceeding. Buying a home(s) is one of the biggest rushes you will get. Compare it to the first time you got married or bungie jumping. Scary and rewarding.

RealtyTrac can be very misleading......yet folks actually pay for this service.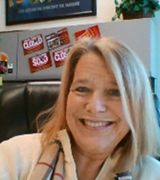 Contact
That is a notice of default, not a listing. There is not enough detail to know the address on this property.

If you'd like to know which houses have notice of defaults filed against them, there are ways to do that.

I guess the bigger question is what is your objective? Homes with notice of defaults filed against them, may be current short sale listings, or they could just rectify their delinquency, or they could possibly end up in foreclosure at some point in the future. There is no way to tell. The new alternative is also that the home could have the loan modified under Obama's Stimulus plan that was just rolled out.

So again, I guess it depends on your objective as to what suggestions we might have on how you can achieve that.