Hi Ewaltzer,

Hi, I love the whole area in West Palm Beach, and Boyton is terrific.

At the price range you search, I would not limit myself to 55 communties only. You will have relatively few choices. But, if you look at communities that hover the 1M range, you will have lots of choices and opptys, particularly as a buyer in West Palm Beach and surrounding areas.

Even if you are not in a 55 community, so many of the communities have HOA, clubhouses, events, etc. There are great support systems for meeting new people and management of the exterior of the properties. I wouldn't limit my search to only 55 communities and have only one or a few choices.....it's a great buyers market with so many opptys.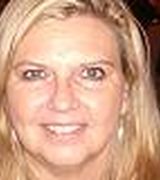 Contact
The only $MM+ home on the market in an active adult community in southern Palm Beach County right now is listed for $1,049,000. It has 3 bedrooms, 2 1/2 baths, 2745 sq ft of living space, very updated, 1-story with pool, built in 2005. HOA is $1044/quarter. House has SW exposure (in front), 2-car garage. The house has a lake view, and the community has a manned gate. It is in Delray Beach, the next city south of Boynton Beach. Location is north of Lake Ida, off Jog Road. If you would like me to send you the MLS listing, go to my website and email me from there:
http://www.MarilynJacobs.com
or feel free to call. Happy to give you an information you would like. I also checked north Broward County, but nothing appeared. Best wishes with your search. South Palm Beach County is a wonderful place to live... LIFE IS GOOD HERE! C'mon down!