From the Foxtons website:

Questions ... should be directed to Miriam Criollo at Century 21 Atlantic Realtors, Inc., 352 Westfield Avenue, Roselle Park, New Jersey 07204, by telephone at 800-245-2272 or 908-245-6767 or by e-mail at mcriollo@century21atlantic.com. The hours of operation are M-F 8 AM to 9 PM and Saturday and Sunday 8 AM to 6 PM.

Good Luck!
Which Cherry Hill are you in (there are 2 in NJ)?

Foxton's listings in Northern NJ were purchased by Century 21 and can be shown. Please check the Foxton's website for more information to find out how to see this property.
Hi Diane,

I am a NJ Realtor, but do not service Cherry Hill and I do not have access to Trend MLS. I do have access to several other MLSs throughout NJ. There have been some withdrawals of Foxtons properties in MLSs during the last few days. If this property is vacant, perhaps there is not seller near the area to remove the sign, even if it has been withdrawn. Many Foxtons listings still show as active in MLSs as of this evening.

I would suggest that you contact a local Realtor and let them know of your interest. A local Realtor will be able to track the status of the listing in MLS, research the tax records and arrange either through Foxtons or direct w/ the owner an appt when the property can be shown.

Good luck.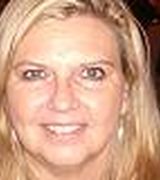 Contact