Jojo -

I second Bill's thought, but a simple answer would never add anything other than what your tape measure states. You always have questions regarding square footages and the simplest and more importantly, safest method is to count only what you see with your tape measure. My recommendation would be to leave square footage out of the equation completely, but if you insist upon doing so, there are loads of ways to measure square footage;

1. Outside corner to outside corner, subtracting non-qualifying or unfinished space.
2. Interior room dimensions (generally less accurate for total space, but more accurate for individual rooms).

Measuring square footage also becomes more difficult when you are talking tri-levels or multi-levels or story and a halfs, versus two story and ranch plans...

Thanks -
Jason
Hi JoJo....

Can you expound a bit on your question so we can provide you an answer. The question is a bit unclear.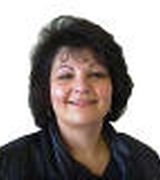 Contact
can you ask this question a little clearer so that we can get you the right answer?