Hi D Pas:

My husband and I bought a beach lot in Argentina (Pina Mar) a few years ago. It is definitely a place to purchase since real estate is so affordable for Americans. Though, do keep in mind that real estate is sold in U.S. dollars, so you will not be able to take advantage of the 3 for 1 dollar exchange rate.

Anyway, depending on what you want to purchase, and how much you want to spend, it can get complicated. Obviously, your best bet is cash, so if you can take out against any current U.S. equity you might have, that is the easiest way as far as payment down in Argentina.

Also, even if you pay cash, there are some title complications that can occur. My husband is an Argentina citizen, and even he had some issues since he lives abroad.

If you'd like to email, I'm happy to get into more detail with you.

Regards,
Patti Pereyra
Hello D Pas. That's a very good question. I doubt that the U.S. based conventional lenders will give you a loan for properties outside the U.S. You should check with someone who conducts business in South America. I would think that there might be private lenders who would be interested in this. Of course the interest rate will be higher to reflect the higher risk involved. Finding financing will also depend on how much you are willing and able to put down. Not knowing how real estate is sold in Argentina, makes it difficult to comment. Good luck and it would be great if you could come back and let us know what you find out.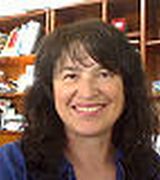 Contact