Denise,

Do you have a buyer's agent? I ask because you asked about them.

Get one who works in the market you are considering. They will help you formulate a good offer. FYI, on foreclosures you typically get a special warranty deed, which is more limited than a general warranty deed like you have gotten on your other homes.

I would also recommend you still conduct a home inspection, at your own expense.

If you need a buyer's agent, send me a message though my contact button and I will help you get your own agent.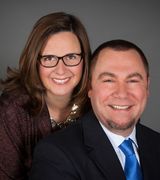 Contact
Denise:
Be sure to select a buyers agent who works exclusively with REO properties. While most agents will tell you they work with REOs or have taken a class, only an agent that works 100% of their business in REO will have the knowledge to structure the offer in your favor. Buying an REO is unlike traditional real estate transactions. I can tell you as an REO agent myself, the most difficult part of my job is educating another agent who has only limited experience with REO properties. In our area of over 800 licensed Realtors, there are about only 5 that work REO's as their primary business. As a REO Buyers agent for my client, I might call ahead to the listing agent and tell them "I have a cash buyer who would like me to write up a rediculous AS-IS Cash offer of xxxxxxx. Would I be wasting your time and mine if I write this up and submit it to you?" I find that an experienced REO listing agent appreciates this approach AND it gives me an idea of the sellers position. If they beg me to write it up, they are privey to a piece of information that we might like to know. Since experienced REO listing agents enjoy doing business with experienced REO selling agents, they often will suggest an alternative price which may be the sellers bottom line. It is crucial if this approach is used, to listen to your agent. Your welcome to view the Michigan REO properties available at my website
http://www.REOmamma.com
Denise,

When asking questions on Trulia, it's better to include pertinant information in one question rather than multiple ones. Agents are then able to give you better answers.

See my previous answer and reference to CPDE and short sale agents.

Pertaining to this question. Your financial planner would be the best person to advise you if you should pay cash for a property or obtain a mortgage and leverage your cash. I suggest taking a step back and speaking to your advisor first. Your business decision, make it based upon facts, not emotions.

Have you thoroughly investigated the potential return on investment you may have for a property. In other words, if your cash offer is accepted, without any contingencies other than a clear title, once rehab is complete, will you be able to rent or sell and still make a profit in TODAY's MARKET?

What did the 5 year forecast indicate? In general, multi-family may fair better than single family but run the numbers for any if you are choosing to rent.

The reason I ask these questions is, I see investors failing all the time. They purchase a property, get in over their heads with excitement, run into trouble, and the property ends up back in foreclosure 6 months later.

Take some time, speak with a Distressed Property agent, verify what non-foreclosure properties are selling for in that area, and make an informed offer on a property. In general, you may find you get a better return on your investment purchasing a pre-foreclosure or short sale property. These may require less work. But, this is your business decision.

If you need the names of some agents let me know. I am not a CPDE or CCIM but know some that may be good choices.