Ann Marie
I would refer you to speak with:
Your CPA
Your Financial Planner
A knowledgeable REaltor.

The factors that bear on this question include (but are not limited to )
Your retirement portfolio
Your current financial and tax situation
What your projected financial and tax situation will be when you retire.

Proper planning produces superior results.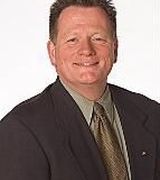 Contact
What's your tolerance? This current market has hit a lot of landlords too just because of renters defaulting because they too are losing their jobs. I'm a full time real estate investor and I implore my wife to keep a rental she has that she sees about the same cash flow each month. Cash flow is king, but for her, she hates the what ifs of being a landlord. So she's dead set on selling. So it's an individual decision, but real estate is all about leverage. Stick with a house you can afford, keep the rental and in the end when it's time to work no more, sell them all and buy a house that you are going to stay in for the rest of your life with all cash. Imagine how nice that's going to be. It's all for a reason, and security later in life is priceless.