BEST ANSWER
Jess, I had a great track record with selling my listings in 2008. Most of them were on the market less than 60 days, which is far below the averages in Oakland County. Here are some of the things that I do for my clients:
1. Take at least 25 good photos of the home. Often more. Post them the day I put it in the mls.
2. Create a virtual tour the day it goes in the MLS.
3. Distribute to more than 1,000 web sites.
4. Feature it on Trulia.
5. Enhance it on Realtor.com
6. create a Vflyer.
7. Email it to all the active agents in that and surrounding cities.
8. Reverse prospect.
9. Create a URL that I use all over the place (
http://731bates.mibirmingham.com
)
10. Help the seller come up with the right price from the start.
I do much more but 10 is one of the most important things I do.
Interview a couple of agents and find one you think will perform the best for you. If you need help finding someone, let me know.
Best of luck!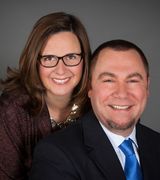 Contact
Tony Grech
, Mortgage Broker Or Lender, Southfield, MI
Hi Jess,
Good answers. Get a couple referrals and interview a few agents to get a feel for what their process is, what their level of knowledge is, and what they are going to do to gain exposure for your home. Also remember that, while commission is always negotiable, you get what you pay for.

I've closed a lot of mortgages downriver over the years (I grew up there) and if you're looking for a good agent give Tom Long with Keck Real Estate a call. He's good guy, he really knows his stuff, and he's the prez of the Downriver Assoc of Realtors.

Best of luck
Tony
Jess, I worked with a fabulous realtor in the downriver area. Her name is Lorri Vavrek and she is with Century 21. Her number is 734 946 9040. She has a lot of experience with both buyers and sellers and works hard to get the job done! Tell her Marvelous Mary sent you.