Tim
Any property will sell at the right price. The "right price" is based on a number of factors, however the clearest way to know the true value is the prices that similar homes in your area get with they sell.

Check out the link below.

Ask your Realtor how many homes, like yours, have sold in the time your home has been on the market.

If you absolutely have to sell, then I agree, applying for a short sale with your lender(s) is the best way. This assumes that your home is listed with a Realtor and is being marketed correctly.

If you do not absolutely need to sell, then don't.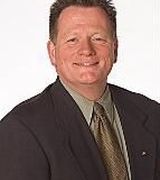 Contact
I think your best bet is a short sale. A process where both lenders would accept less than they are owed in order to get the property sold. It reflects much better on your credit than letting the property going into foreclosure. If you need some more info about a short sale let me know.