The central Bay Area has a very high percentage of owner occupied homes. This provides extreme stability even in the face of the subprime issues that the rest of the nation is facing. There are neighborhoods in the South Bay that are seller's markets, such as Cupertino and Palo Alto. There are also markets that are much more "normal". Although it is hard to find a market here that is weak or very soft. The economy here is doing very well. Companies are hiring and this trend will not stop. There is also far greater diversity in the economy than in the Dot Com days. The national market has put a slight softness overall to our market. This very well may be the time to get back in to the Bay Area. I've been doing this since 1991 and never has there been a time when people thought this market was cheap or affordable. I don't think this will change in the next few years either.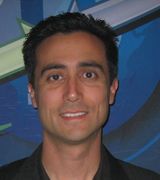 Contact
The Bay Area is a particularly large area to speak very specifically about. I'll address my answer to San Mateo County, which is my area of expertise.

Because we don't have any major plots of land, lack of water has become a topic of conversation, the roads/freeways are maxed, as all of the infrastructure is, the weather is beautiful and mild, and more and more people are moving here - more people are moving in than housing can be built for - the upward trend will continue.

For the first quarter of 2006 sellers were receiving 99.88% of their asking price.
Q2 100.62% of the asking price
Q3 99.72%
Q4 98.55
2007 Q1 99.70%; Q2 100.17%

If you look deeper into individual cities, those numbers will very more dramatically; however, overall the market is still continuing to climb.