Dear Mr. Cheng:

Just doing a brief search from your location at the Drake Apartments, I have found several new homes for sale under $200,000. My office is about 1 mile away on West Main so I am quite familar with the area. I have also been a resident of Kalamazoo for 39 years. If you would like help finding a home in the area, please email me at Mark.Reisterer@coldwellbanker.com. If you would like, you may also visit my website at KalamazooHomeListings.com.
David, do you need a Realtor in Kalamazoo? I lived there for many years and graduated from Kalamazoo College. I am in Birmingham now, but if you need a referral for an agent to help you find out more about then new homes surrounding the Drake Apartments, or any other home in the area, please feel free to drop me a line at mfrancis@skbk.com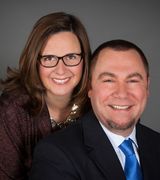 Contact
J Lo
, Home Buyer, California Glory, Brentwood, CA
Hi David:
You may need to elaborate on your question somewhat for a better response.