Lumpa3,

In NYS, changing schools will not decrease your taxes. The only way to accomplish this is to move physically to a different district with a lower tax rate.

If you retain your current place of residence and send your child to another school you risk the likelyhood of paying school taxes on the property where you live plus tuition for the new school.

Do look into NCLB regulations. Also do not hesitate to contact the New York State Department of Education for a clarification if necessary.

Good luck,
The "Eckler Team"

Michael Saunders & Company
billeckler@michaelsaunders.com
941-408-5363
The No Child Left Behind Act of 2001 (Public Law 107-110). Look into the no child left behind act and see what procedures you can take in order to accomplish what you are trying to accomplish.
Hi, in California, you definitely can. You apply in the appropriate school district. The district should be able to telll you what the chances are. We have a lottery to fill spots if there is more applicants than "slots" in a particular school. Call your district.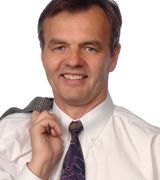 Contact