Jay,

At the moment, the 'sought out' areas nearby such as Beverly Hills, Hancock Park, Miracle Mile, etc. currently have about 5-6 months worth of inventory, which is much better than many other areas of Socal.
While these areas may not be impervious to what happens in the market in general, people will always want to move here, hence the demand. At some point , buyers will have to realize that interest rates are most likely not going to be much lower, and to wait for bargain prices in the more desirable areas is akin to waiting for Godot. Hope this helps.
Jay- At the moment the market is very stable in the "high rent" areas and the beach cities along the coast. You will see problems in marginal areas where there were a lot of subprime loans but not in the higher priced neighborhoods. There were not a lot of investors who bought hoping to flip... most buyers are and were owner occupants which makes a big difference. Sales volume has slowed but no big price dips.

Expensive homes in prime locations are selling very well often at premium prices and with multiple offers.
I think the market will remain fairly normal to a bit flat with no big ups or downs in prices. Now if we have a major recession and a lot of unemployment as we saw in the 90's the picture could change.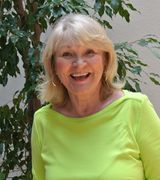 Contact
Im still selling Real Estate here in Culver City and Westside of Los Angeles. Prices are way down and interest rates are low.