Kim
Trulia picks up listings as they are uploaded by real estate brokers. So you'd need to list your your with a Realtor and ask them to make sure that it is in Trulia.
To a more important point, I am assuming that you want to sell your home yourself in order to save money by not paying the commission, is that right?
The research that I have found almost always shows that sellers will net more money by listing their home with a Realtor. Why is that?
There are a number of key reasons:
Over 90% of the time the buyer is represented by an agent. Why? Because the seller pays the commission, so from the buyer's perspective, we work for free. After you sell your home, you are probably going to buy another one, right? And planning to use a Realtor, right? Because it doesn't cost you anything.
So why would you exclude 90% of the buyers that might want to purchase your home?
And if you have more buyers, might you actually get higher offers?

The other issue you should be concerned about is representation. Truthfully, all homes are sold "by owner" because there has to be an owner in the first place. If the buyer is "procured" by a Realtor, the buyer has representation. Are you expecting the Realtor to represent "both sides"? Who is going to look out for your best interest? It would be similar to an attorney representing both sides in a lawsuit..doesn't happen because the attorney could not do the best job by representing both parties.

Food for thought...Good Luck to you!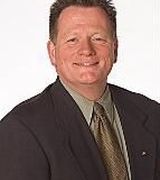 Contact
Kim, at this time Trulia picks up only listed properties through agents. You may want to interview several agents before deciding to try to sell the property yourself. Many FSBO's give away valuable equity and needless hours of showing the property to be successful. Most of the serious home buyers work with a Realtor to facilitate their purchase. It may take a buyer several hours to make appointments to see FSBO's and drive around to see them, only to be able to see a very small amount of the homes that are available to them. If they get in my car I can show them typically between 2-4 homes an hours as well as narrowing down the homes to properties they will truly enjoy.
Good luck whatever your decision!
Chris Tesch
RE/MAX Bryan-College Station
526 University Drive East
STE 101B
College Station, TX 77840
http://www.ChrisTesch.com
Chris@ChrisTesch.com
(979)574-1084