For a great list of Santa Barbara area attractions, including beaches, outdoor activities, and golf courses, visit the link below to our website.
Santa Barbara is one of the most dog-friendly places in the U.S. There are leash-free parks and beaches and you will often see dogs in department stores and restaurants. My dog loves to go to Blockbuster with my wife and I. The parks are especialy beautiful with mature trees and large grassy areas to stroll and relax.
We like camping. There are two great places, Refugio and El Capitan along the beach, and Lake Cachuma..all convieniently located near fine wineries.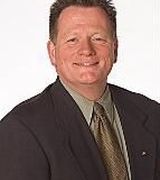 Contact